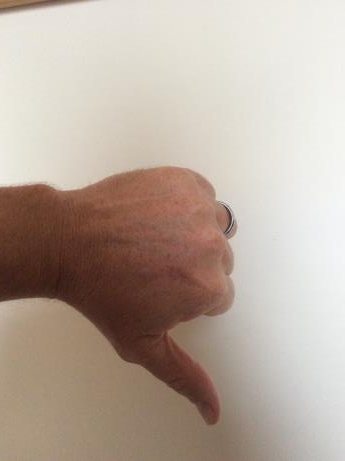 Pandora Premium vs. Spotify...Who will get the universal symbol above?
To be short, you REALLY need Pandora Premium if you love music. However, here's why you may NOT want Pandora Premium yet and why you have to have Spotify, Napster, Apple Music or related services.
Why you want Pandora Premium: Most of our clients understand how Pandora Internet Radio works. You type in an artist and you then can listen to songs from that band and contemporaries. Ex: The Cure radio will give you songs by The Cure, Depeche Mode, Siouxie and the Banshees, etc. However, most of our clients DON'T understand that Spotify, Napster, Apple Music, etc.  provide you with EVERY album that the Cure has ever produced. You can now listen to any album and any song at your leisure. It's like having the biggest and best jukebox on Earth.
This is why our clients choose to pay $10.00/month for these services as they offer so much more music than standard Pandora Internet radio. The benefit to the new Pandora Premium is that it provides you with this library of artists, albums and music described above. Like the Grateful Dead? I just found 144 albums from them on Napster. Is $10.00/month worth having 144 albums from the Grateful Dead? Not if you hate them but you get the point. Any of these premium services will give you access to all this music.
Why you don't want Pandora Premium: Do you use an iPad at home? Do you ever use your computer to listen to music? If so, forget about Pandora Premium. You can't use the "world's best jukebox" features giving you all of the aforementioned music with these devices. Pandora Premium at this point is only for mobile devices i.e. phones.
Pandora Premium also looks different from device to device. To keep things easy (take it from guys that troubleshoot audio/video issues every day), you want your pages to look the same for the end user, no matter if they are using an iPhone7, Samsung Galaxy phone, iPad or a laptop computer.
Summary: We would wait on Pandora Premium until they get the bugs ironed out. Many of our clients (including us when we are at our office) use iPads and computers to control their music. Until Pandora gets this right, we'd recommend going with Apple Music, Napster, Deezer  or Spotify. Which of these is best for you? Stay tuned or check back for our follow-up article describing the pros and cons of these other services.
San Diego Pandora Premium vs. Spotify experts proudly serves all of San Diego, CA which includes Del Cerro, Allied Gardens, Talmadge, Kensington, Hillcrest, Mission Valley, Fashion Valley, El Cajon, Blossom Valley, La Mesa, Lake Murray, Friars, North Park, Balboa Park, Clairemont, Kearny Mesa, Mission Bay, Mission Beach, Pacific Beach, Ocean Beach, Imperial Beach, Pt Loma and Downtown San Diego. We also gladly serve those in North San Diego, California which includes Carlsbad, San Marcos, Vista, Elfin Forest, Oceanside, Escondido, Encinitas, Cardiff by the Sea, Solana Beach, Del Mar, Rancho Santa Fe, 4S Ranch, Santaluz, La Jolla, Poway, and Rancho Bernardo. Need help in Murrieta, Wildomar, Temecula, Fallbrook or Bonsall...we're there too.