Definitive Technology San Diego
The year was 1996 and word came down from the top that we were getting a new speaker line at DOW Stereo. I shortly thereafter was setting up a pair of Definitive Technology BP10s in our listening room. It didn't take long to notice after getting our first listen to them that they did something different with sound than I was used to and...I liked it!
Here we are close to 30 years later and a lot has changed in the world. Aside from the obvious 10 million other changes I could recount, DOW has disappeared and the company that bought them and jettisoned the Def Tech line also went away. However, we are still selling Definitive Technology and still share the same excitement we did 27+ years ago when we were demoing them for our client Scott Kroll in the Music Room at our La Jolla store. Here's some information to know about Definitive Technology speakers.
Definitive Technology Bipolar Speakers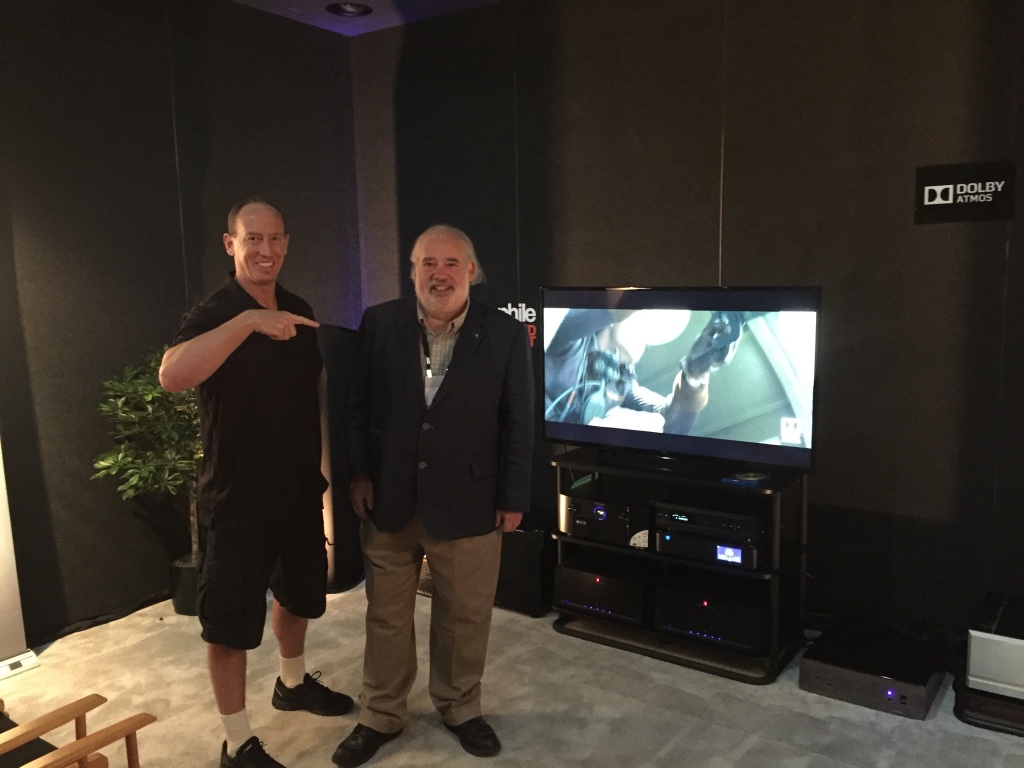 Our founder with their founder - Sandy Gross
Why am I pointing at this poor man? What did he do to assume my derision? Actually I am pointing not to mock him but to put him on a pedestal and to sing his praises. His name is Sandy Gross and he is an audio legend. He co-founded Definitive Technology and their initial claim to fame were their bipolar speakers.
Bipolar speakers have speaker components on the front and back of the cabinet. As sound emanates in both directions, a wide sound field is created. This soundstage is wider than you hear with conventional speaker designs producing a wall of sound effects that are hard to pinpoint. This Def Tech invention combined with built-in subwoofers, made for new amazing speakers that won award-after-award after their inception!
We currently carry all of their bipolar speakers (what hey are calling the BP9000 series...not their "bipolar" line) including the:
BP9020
BP9040
BP9060
BP9080x
Definitive Technology Demand Series
Def Tech also makes high-quality speakers that have more of a conventional design with forward-facing tweeters and drivers. This series of bookshelf, tower and center channel speakers utilize the R&D and premium driver components that have provided Def Tech with amazing sound for decades.
One of our project managers has access to a CNC shop so he is especially fond of Def Techs's pebble-blasted aluminum baffles and precision-milled components. We are Def Tech dealers and carry the:
D11 bookshelf speaker
D15 high-performance tower speaker
D17 flagship tower speaker
D5C center channel speaker
Definitive Technology Subwoofers
Definitive Technology has made high-quality subwoofers that punch well above their weight for decades. They have always had smaller enclosures than subwoofers from many competitors which added a designer friendly aspect to them. Don't let the tiny size fool you though! This model build called the Supercube utilizes designs with powerful amplifiers and passive radiators and makes for a ton of bass. Two of our employees own the Supercube6000 model as a result. Our guys could buy anything? They opted for Def Tech.
Definitive Technology utilized many of the Supercube philosophies for their new "Demand" line-up. We are proud to carry the:
DN8 subwoofer
DN10 subwoofer
DN12 subwoofer
DN15 subwoofer
Definitive Technology Architectural Speakers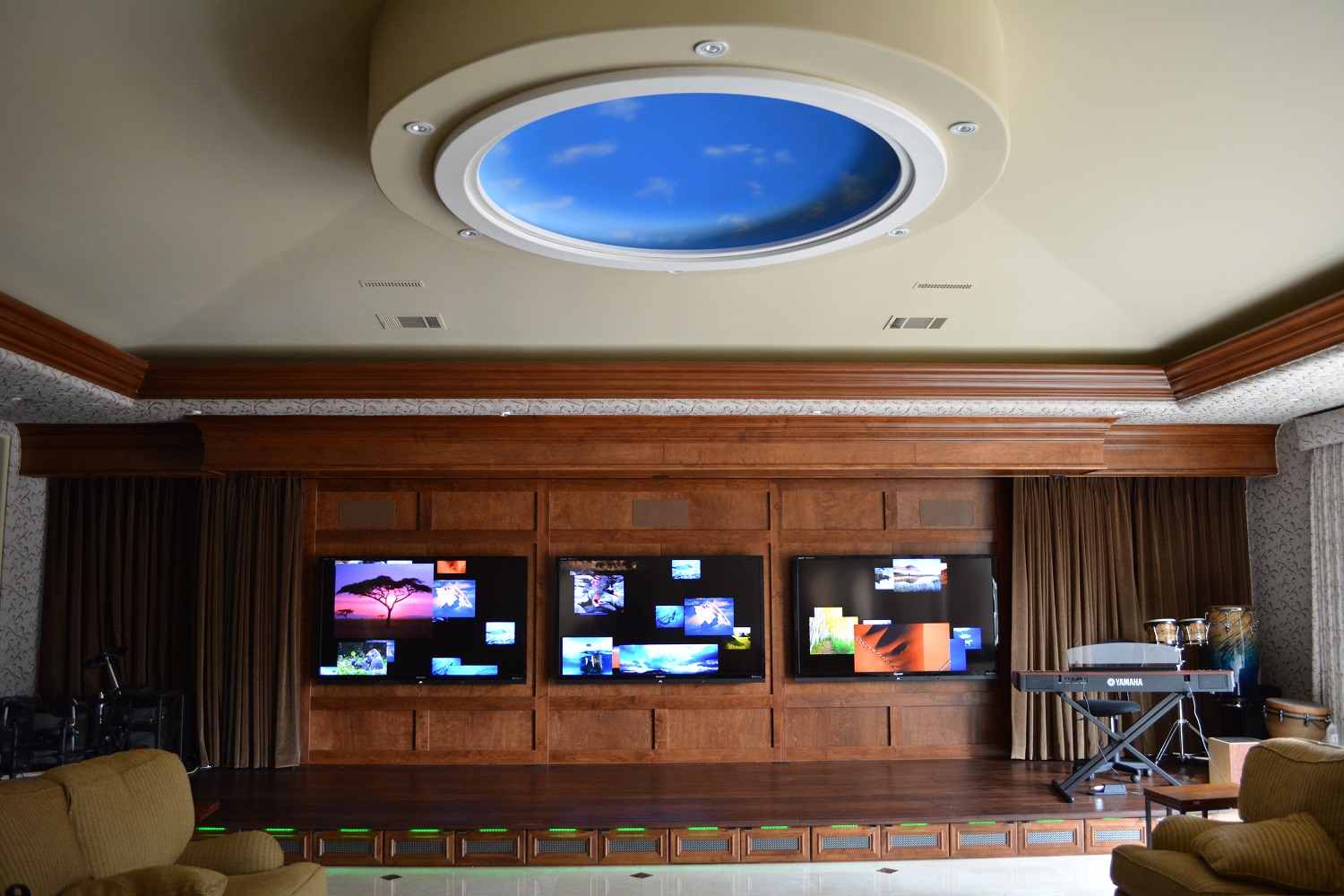 Murrieta smart home installation with Definitive Technology in-wall speakers set in stage
Want great sound but don't want to see giant speaker boxes all over the place? Get designer friendly technology and a clean look with Def Tech in-wall and in-ceiling speakers. We have always been big fans of just how good these speakers sound. See the picture above on one of our reference projects. The Def Tech in-wall speakers are set into the stage and sound AMAZING.
We carry Def Tech Ultimate Series, Custom series and DI Disappearing in-wall and in-ceiling speakers.
Defintive Technology San Diego
Looking for Def Tech in the San Diego or So Cal area? We can help! Let our audio guys with almost 30 years of experience with the line see if Definitive Technology speakers are the best bet for you.