Luma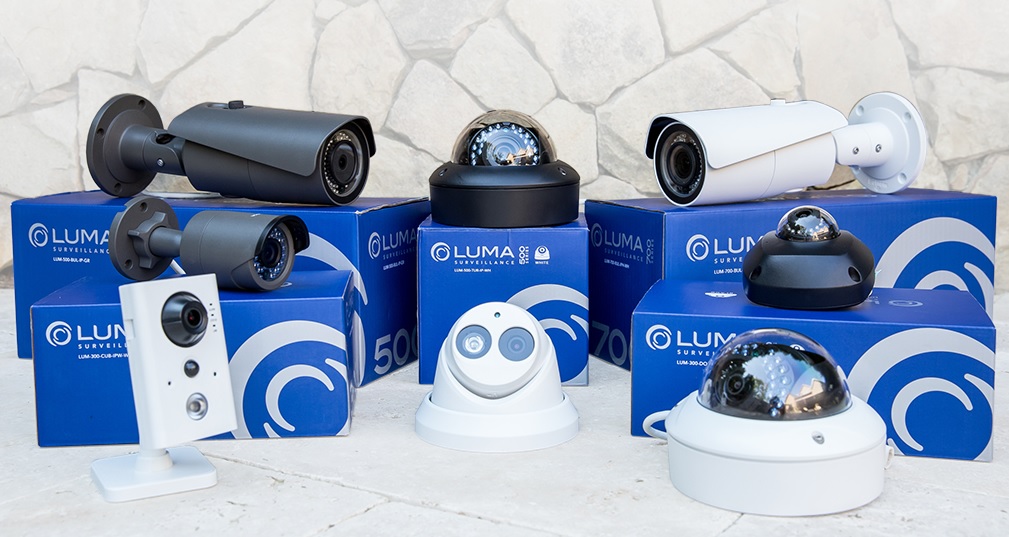 Luma camera and security solutions
Bad guys are a problem...we hate bad guys, right! However, there are many other uses for security cameras such as making sure the kids are home, ensuring your chickens are OK when you're on vacation, watching coyotes lap up eggs from the front of your house, seeing how badly the garbageman destroys your trash cans, etc. NOTE: These are all instances that we have had clients use cameras for. So what makes up a good security camera solution?
You may have seen some of our musings in other articles HERE about Snap AV and how they have changed the consumer audio video landscape with their insights and offerings. Luma is another brand under the umbrella of Snap AV.
Best Security Camera
So why is Luma good? "Why install a solution like Luma when I've heard so much about Ring and Nest?"
Luma is designed as a full-suite security camera line-up that offers solutions for basic, residential and commercial applications. In a nutshell, better security camera solutions offer superior reliability, resolution, customization and no monthly fees when compared to some of these DIY camera solutions that have become so popular. What are some real-life benefits of Luma vs Ring or Nest?
Ex: We have a client that has a Koi pond. Racoons like to eat Koi. He wanted to be able to film the Koi pond but not get false flags and unwanted recording from the fish swimming around, the movement of the water's surface and two palm trees that were also in the image. With better security systems, you can go into the settings for the camera and crop out areas that you don't want to trigger motion recording. You don't have the same level of capabilities with Ring or Nest. End result...great recording without having to watch 6 hours of video to see what creature ate Squishy the fish.
Ex: We have a client that had their car broken into. Their Ring system was only able to record 30 seconds of the motion (now this has been upped to 2 minutes). As the incident took much longer than 30 seconds, virtually the entire burglary was missed so there was nothing of value to provide the authorities with. A Luma system would be recording 24/7 and this incident would have been captured in its entirety.
Ex: One of our clients had a pet eaten on their doorstep. NOTE: The pet was an alligator lizard and the predator was a roadrunner it isn't as gruesome as it seems to be leading up to. The existing Ring camera wasn't sensitive enough to capture this motion so it never recorded the event. The Smart Motion capabilities and sensors of the Luma security camera would have recorded this. RIP little Blackbeard.
4K Cameras
High end security cameras offer 4K resolution (over 8 million pixels) which is well above what Ring and Nest can match. In addition to higher resolution (which actually isn't as important), higher end cameras have MUCH better image sensors and processing than consumer grade cameras do. This is what helps to provide detail and clarity. Want to make out a license plate? Great video processing cuts down on pixelization when you zoom.
Luma makes a full complement of security cameras including dome cameras, bullet cams, doorbell cameras, PTZ cameras and turret cameras. Luma also offers both IP recording solutions and analog DVR solutions for legacy systems.
Security Camera Installation San Diego
Looking for security camera installation in San Diego or So Cal and want to know what options might be best for you? Give us a call and let our security camera experts guide you through the possibilities.