RTI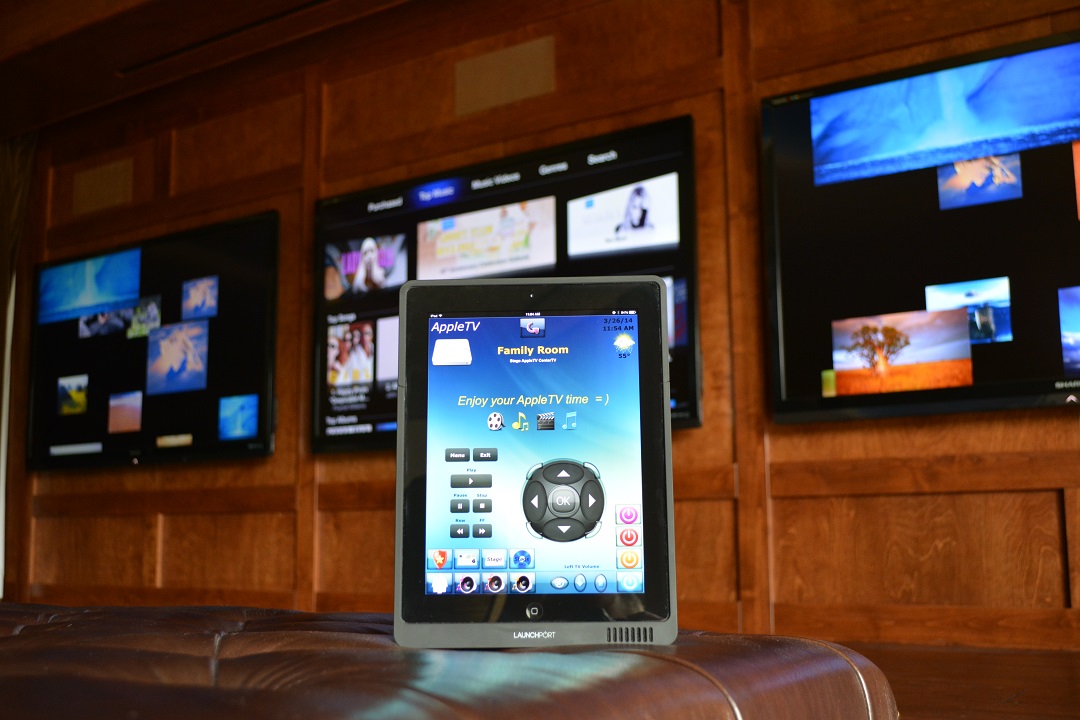 RTI iPad control for So Cal smart home installation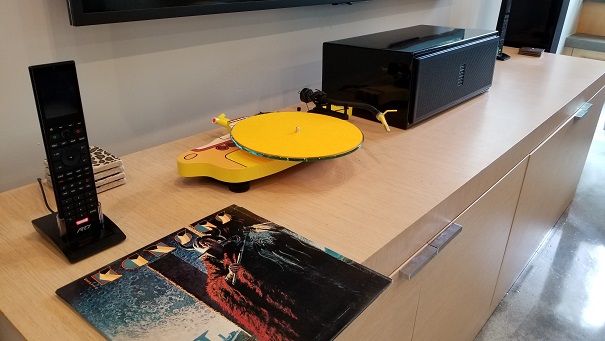 La Jolla smart home installation with RTI hand-held universal remotes and awesome Yellow Submarine turntable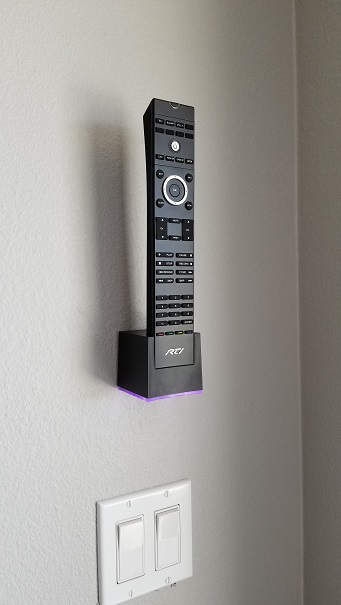 On-wall custom cradle - RTI universal remote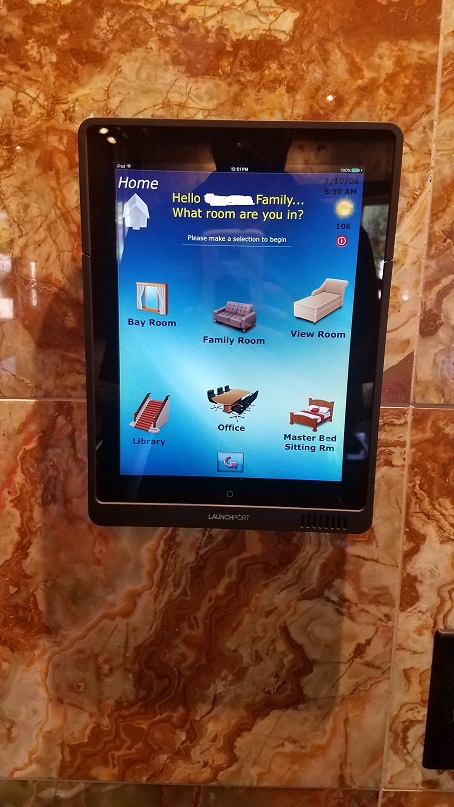 Ipad wall-mounted on Onyx - RTI whole house audio control
We love RTI! Why? RTI allows your technology to behave. RTI gives us as RTI remote control programmers the flexibility and robust capabilities to make your smart home do whatever we like (within reason of course...we can't program your house to fly yet but we're working on it). See below for some more information about RTI and how we feel it compares to some other smart home solutions such as URC, Savant and Control4.
Founded in 1992, RTI is a leading innovator in the control and home automation industry and has won numerous awards for hardware and software products. Their award-winning portfolio of universal remotes, touchpanels, control processors and A/V distribution systems combined with RTI programmers (like us) deliver exceptional and personalized smart home installation solutions to our clients.
RTI Hand-Held Remotes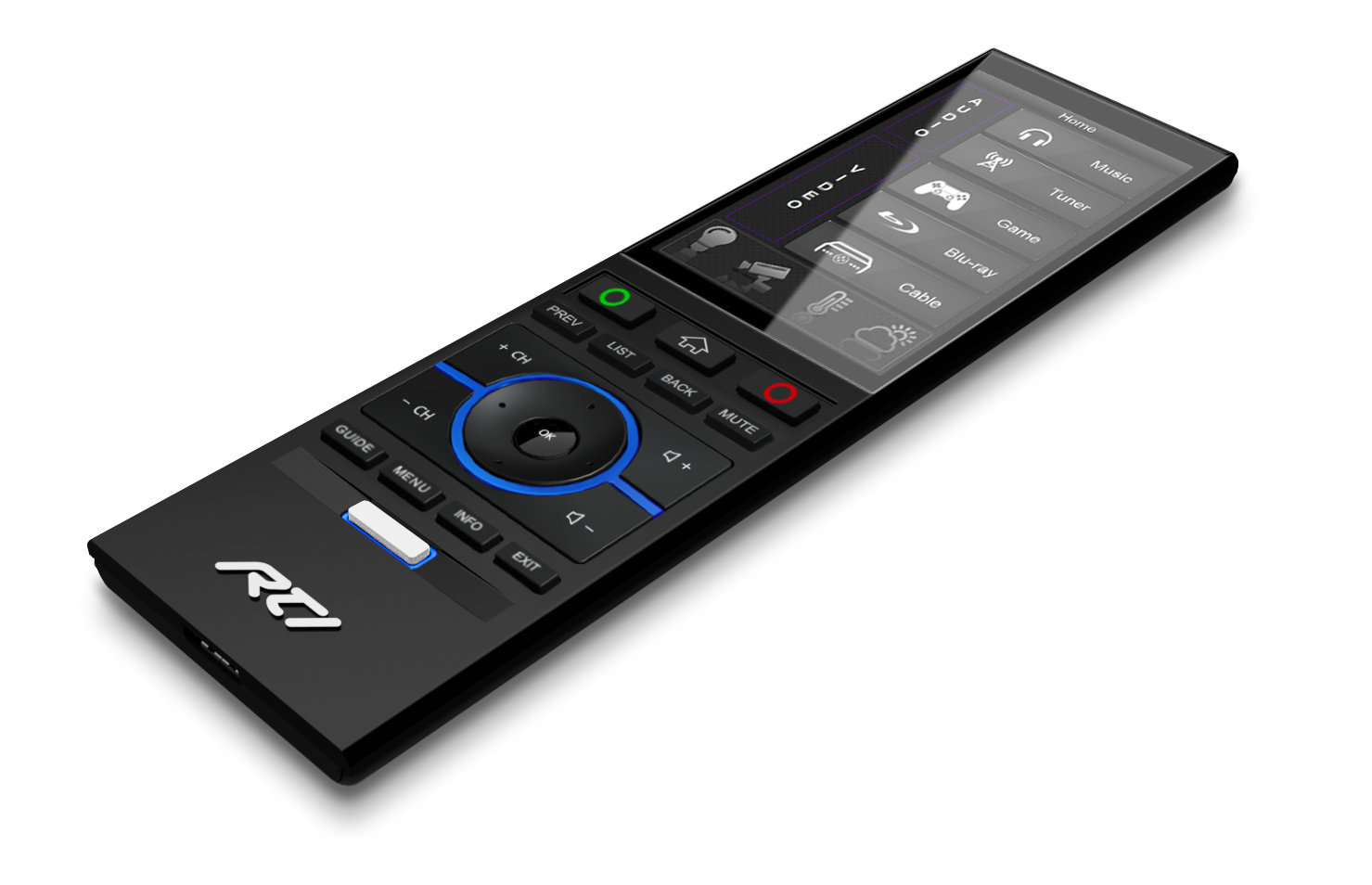 RTI lets you control your media room, home theater or smart home with a combination of universal remotes, iPads, smart phones or in-wall keypads. We recommend using a hand-held remote for video applications such as watching cable television or viewing streaming sources like Netflix through and Apple TV or Roku. Why is that?
1 - Hard buttons: When you want to perform something simple while watching TV such as turning the volume up/down, channel up/down, etc. you don't want to think about it. You just want to navigate with your thumb to a hard button for channel or volume and push it. We get so accustomed to this action that we don't need to think about it. With an iPad or phone control, you don't have this capability. There are no hard buttons for these functions so you need to move your eyes from the TV, down to your device, find the volume/channel buttons, perform the task and then move your eyes up to the TV again. Believe us...this isn't easy especially if you channel surf and press channel up/down 500 times. Using a hand-held universal remote is much better suited towards this use.
2 - Weight: You know how much an iPad weighs? 1.07 pounds. You know how much an iPad weighs after watching 7 hours of the National College Football championship series? Roughly 47 pounds. When you are holding an iPad for a long period of time, it gets heavy and uncomfortable. A hand-held remote is more comfortable for this type of activity.
3 - Brightness: Remember the Sleestak from "Land of the Lost"? These extra-dimensional, reptilian, bipedal creatures were very frightening at age 7 but that isn't what is important here. What is important in relation to RTI remotes is that Sleestak couldn't handle high-brightness and light and this saved Marshall, Will and Holly from many scary situations. If you are using an iPad at night to control your home theater and you turn it on to control the volume or channel, you may cover your eyes like the aforementioned Sleestak as the brightness from your iPad can be uncomfortable in a dark room.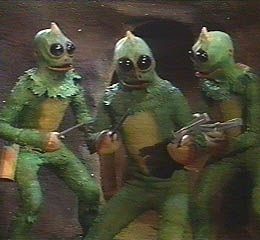 iPad Smart Home Control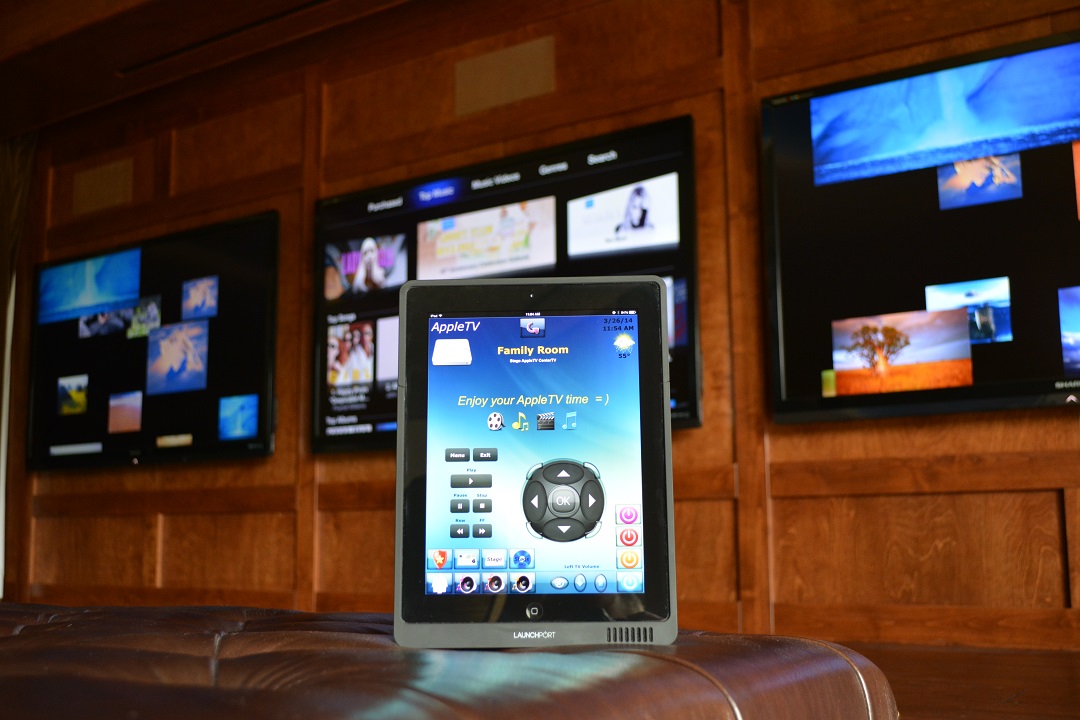 Murrieta smart home installation with the works! TVs, whole house audio, motorized shades, smart lighting, voice control and more
There are many instances re: today's home automation where using iPads or smart phones to control your smart home makes sense. We recommend using iPads or smart phone in these instances.
Outdoor Audio
It is very convenient to listen to music in outdoor areas by controlling it with your smart phone. Our outdoor audio installers can set up your system with Sonos, Heos, Bluesound, Autonomic or other streamers so by the pool, you can push a few buttons on your phone and BLAMMO...Chaka Khan's "Ain't Nobody" is rocking your backyard. NOTE: You aren't required to listen to Chaka Khan if we install your system and we will give your outdoor audio system the capability to listen to more than just one song. It is much easier to use your phone for this functionality rather than a universal remote that might be located in the Media Room, Family Room or the like.
Whole House Audio
It makes a lot of sense to use on-wall iPads in central locations to control music in different rooms. This is a very modern look and provides great functionality. Ex: On a wall between the Kitchen and the Living Room, there is an on-wall iPad that allows you to easily choose your music source, volume level and desired room for listening. This ensures that you don't need your phone and lets you or any guest adjust the music to taste.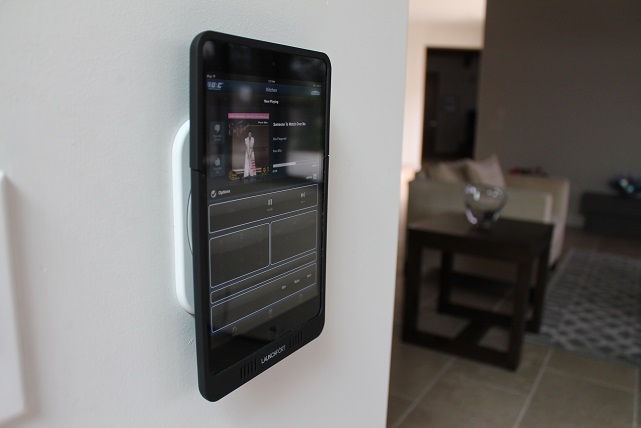 Lighting Control
Using an iPad or phone can be a great way to control whole house lighting. Using this method, the touch of a button can bring up all of the lights in the house and you can turn the lights on, off or adjust lighting scenes instantly. We typically will install these iPads or on-wall touchscreens in central areas of the home to provide easy access to these controls. NOTE: We support smart lighting systems from Lutron and Vantage.
Where is RTI near me? If you're in San Diego or So Cal, you're in luck! Give us a call and let our RTI programmers enhance and unclutter your life with technology!