Martin Logan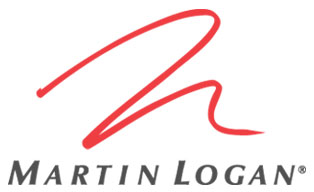 Remember the old Reese's Peanut Butter ads?
One guy: "Hey! You got your chocolate in my peanut butter!"
Another guy: "Oh yeah? You got your peanut butter in my chocolate!"
(Munch, chew, swallow)
"Hey...this is GREAT!"
This is sort of what happened when Gayle Martin Sanders and Ron Logan Sutherland got together. Sanders ("Martin") managed a high-end audio store and had a background in architecture and advertising. Sutherland ("Logan") had a background in electrical engineering. The combination of their talents, 900 experiments and a successful prototype at the 1982 CES show led to the development of a new speaker company called "Martin Logan"! Here are some of their successes and why Martin Logan may be the best speaker for you and your budget.
Electrostatic Speakers
This was the creation that put Martin Logan on the map. See our video that details electrostatic technology and the Martin Logan ESL-X speaker pair.
Long story short, electrostatic speakers provide amazing clarity in treble and midrange, outstanding imaging and incredible detail. The "magic" that we reference 50 times in the video is real.
Motion Series - Floor-Standing Speakers
As amazing as electrostatic speakers can be, there are limitations including off-axis listening, the dip from your low-mids to your high-bass and the size (they are BIG). Inspired by the performance of their electrostatic designs, Martin Logan created floor-standing speakers and bookshelf speakers that are meant to provide an amazing music or movie experience.
Designed with proprietary Folded Motion tweeters (NOTE: Contrary to popular belief, these are not the AMT tweeters found in lesser designs and in some other brands), high-end parts and quality drivers, these Motion series speakers sound fantastic. How fantastic? These were our 2020 Speaker of the Year. Oh...they were also our 2021 Speaker of the Year! See link below.
See our video above that details why we and many of our peers love these things. Martin Logan Motion 60XTi review.
Landscape Outdoor Audio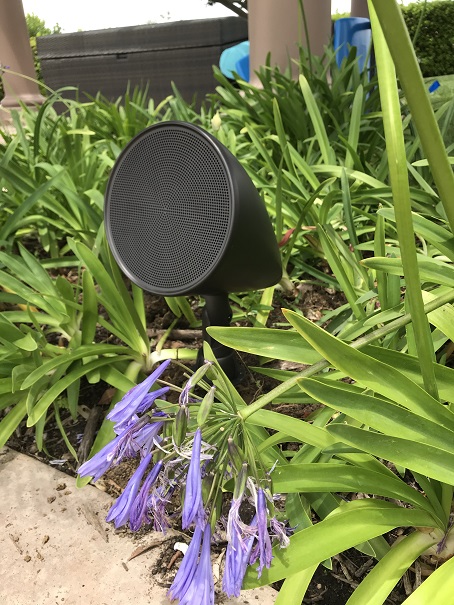 Martin Logan outdoor speaker - Rancho Santa Fe outdoor speaker installation
Today's outdoor speaker systems have taken a huge leap forward in quality and capability. We are proud to offer landscape audio systems from Martin Logan that feature outdoor subwoofers, landscape outdoor satellites and 70V amplification from Martin Logan and Crown.
These outdoor audio systems provide multiple benefits.
Outdoor Audio for Large Properties
With these types of outdoor audio solutions, we are able to run wiring thousands of feet. With conventional speaker systems, you can only run speaker wire a few hundred feet until you get a loss of signal and distortion. These improved offerings let us install systems in situations that we couldn't previously.
Ex: One of our recent outdoor audio installations has a pool and outdoor area that extends about 70 yards from the house. We were able to run speakers and outdoor subwoofers around this entire area where you couldn't do this with DIY outdoor speaker solutions. This resulted in an amazing audio solution that sounded like you'd find at the pool area at a high-end resort.
Full Bass and Quality Sound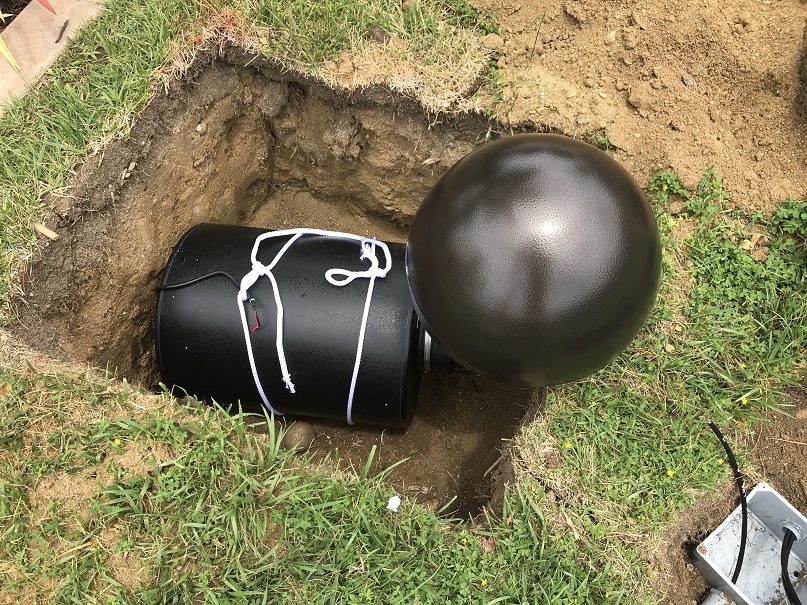 Rancho Santa Fe outdoor audio installation - Martin Logan in-ground subwoofer laid into place
With outdoor audio, the acoustics can be challenging for a number for reasons. See our video above for details. Our outdoor audio solutions from Martin Logan allow us to install in-ground landscape subwoofers. This provides deep bass and fullness that you can't get out of conventional outdoor speakers. The combination of the high and midrange frequencies from the smaller satellite outdoor speakers combined with the deep bass from the in ground subwoofer produces just stupendous sound that wasn't possible in the past.
Consistent Audio Coverage
"I don't want to blow my neighbors out with sound."
We hear this regularly from our clients prior to their outdoor audio install. That's nice. We have thoughtful clients. Fortunately, these Martin Logan outdoor speakers have a way to tailor the volume at each location. Want it louder next to the Jacuzzi but lower by the outdoor reading area? No problem!
With these Martin Logan outdoor audio systems, we can provide consistent audio coverage and tailor the volume to the desired levels throughout the entire backyard or property.
Martin Logan Subwoofers
Add the boom to the room with Martin Logan Balanced Force subwoofers and with the Dynamo subwoofer line-up.
BalancedForce Subwoofers
Chances are you've read or heard at some time that adding a subwoofer to a system built around electrostatic speakers is nearly impossible. Although that's not necessarily true (and we have the subwoofers to prove it), the idea is grounded in experience. For many years subwoofers and electrostats did not blend very well. Turn on the sub and maybe you got the deeper, stronger bass you were looking for but that wonderful electrostatic snap and midrange clarity were, if not gone, now smeared and disconnected.
Martin Logan's goal with their first subwoofer project, was to deliver the good stuff — deep, tight, powerful bass — and none of the bad. BalancedForce subwoofers are the full realization of years of engineering by the MartinLogan team combined with the latest innovations in advanced digital signal processing, amplification, electrical system designs, and room correction.
NOTE: Subwoofers should be viewed as a "must have" in every system.
NOTE: More subwoofers are better than fewer subwoofers.
Dynamo Subwoofers
This line-up of Martin Logan subwoofer feature quality driver design, flexible placement, efficient power supplies and app-based set-up. The result are fantastic subwoofers that provide great bass with very little distortion.
NOTE: Subwoofers should be viewed as a "must have" in every system.
NOTE: More subwoofers are better than fewer subwoofers.
Martin Logan San Diego
Looking for a Martin Logan dealer in San Diego? Give us a call and let us help to determine if Martin Logan is best for your outdoor audio or media room installation.