TV Cabinets San Diego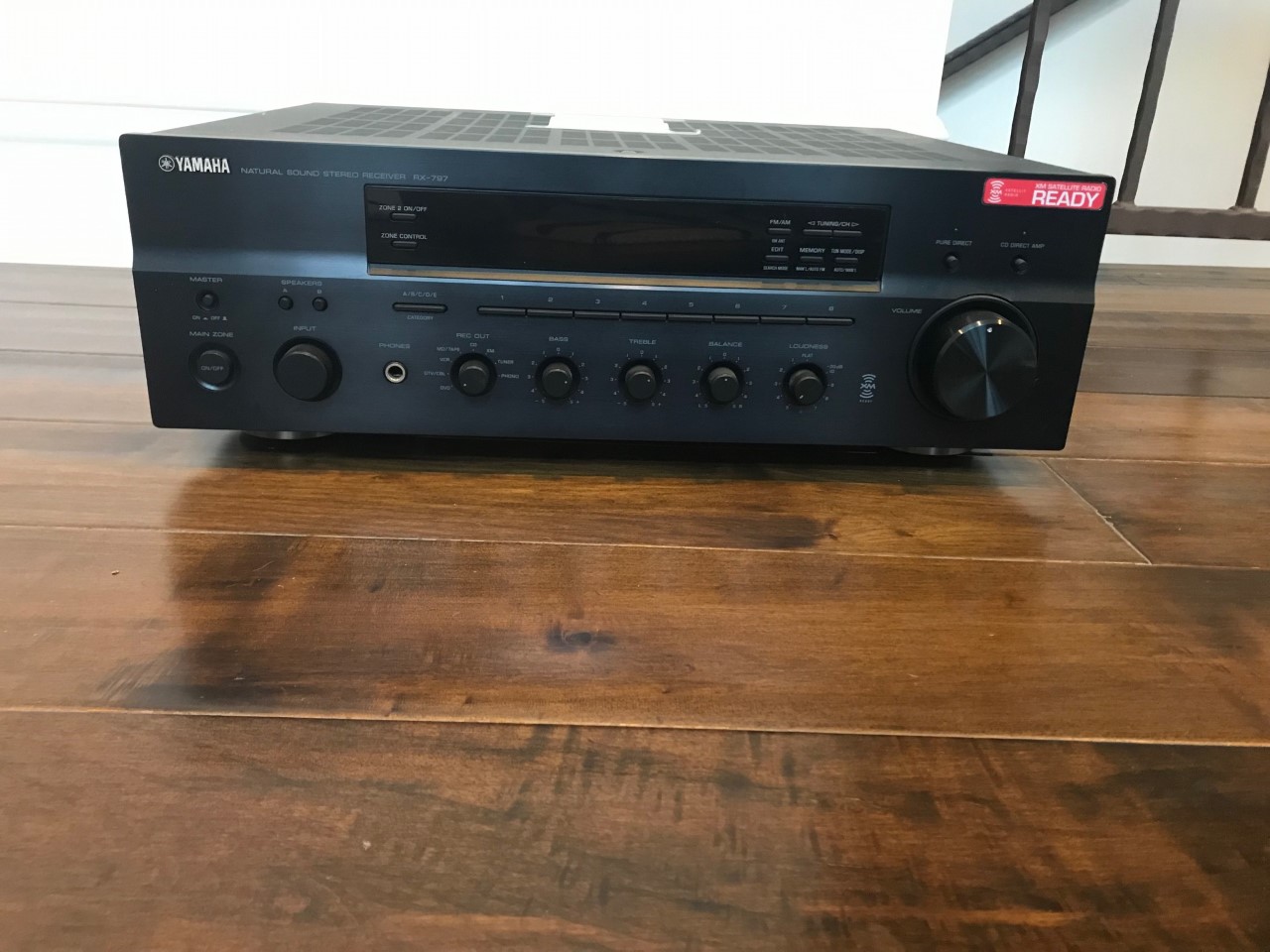 Your electronics don't look great on the floor
The pictured Yamaha receiver is a great looking piece of circuitry BUT it sure don't look that hot sitting in the middle of the floor. Wouldn't it look much better lovingly enclosed in the below: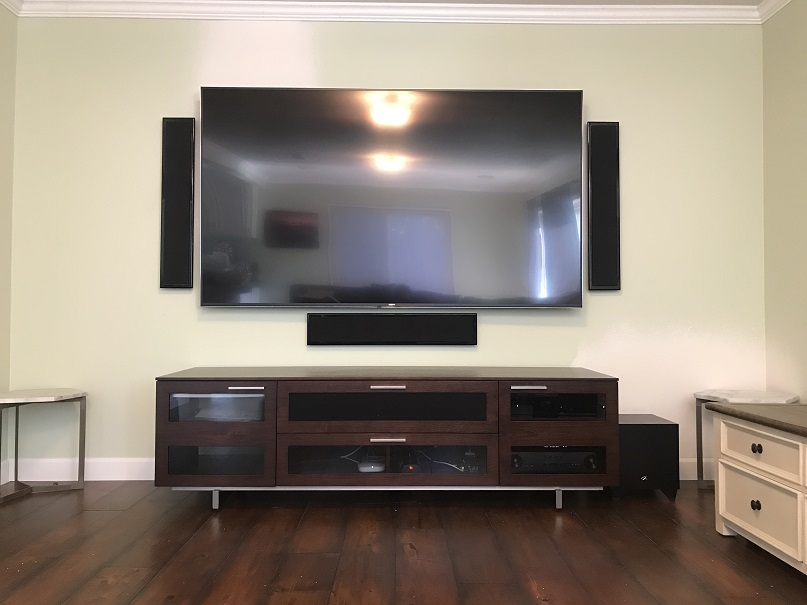 BDI Avion TV credenza in Chocolate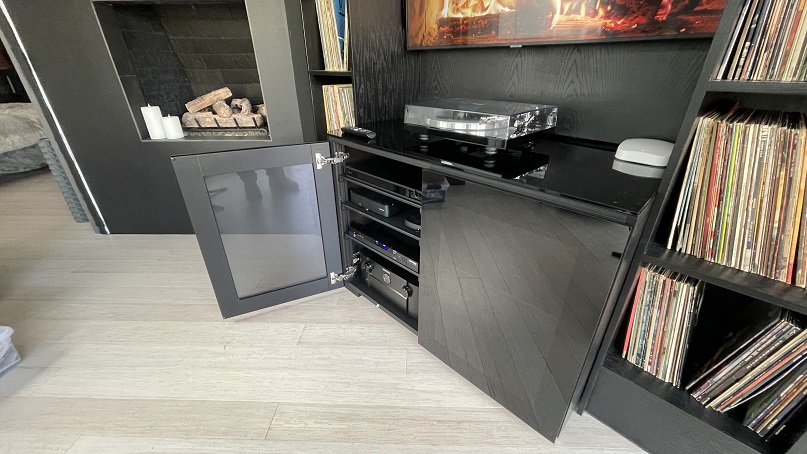 Salamander Designs Oslo media cabinet with Pro-Ject turntable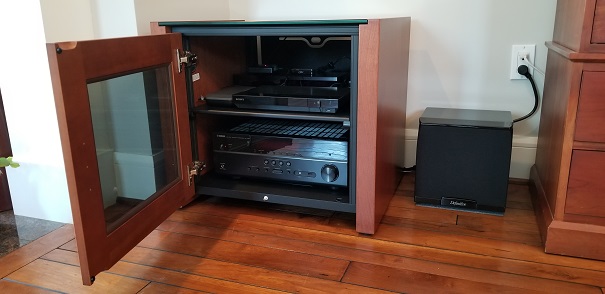 Salamander Designs single audio cabinet for smaller systems
If you currently have your electronics on the floor or in some sad piece of furniture left over from college 20+ years ago, you're in luck! We are proud dealers for Salamander Designs and BDI; two manufacturers of high quality audio visual furniture.
Audio video equipment can be big, heavy and hot. Both of these manufacturers provide professional grade furniture designed with today's electronics in mind. Care is given to provide adequate ventilation, customization, room for depth and other tech-friendly features.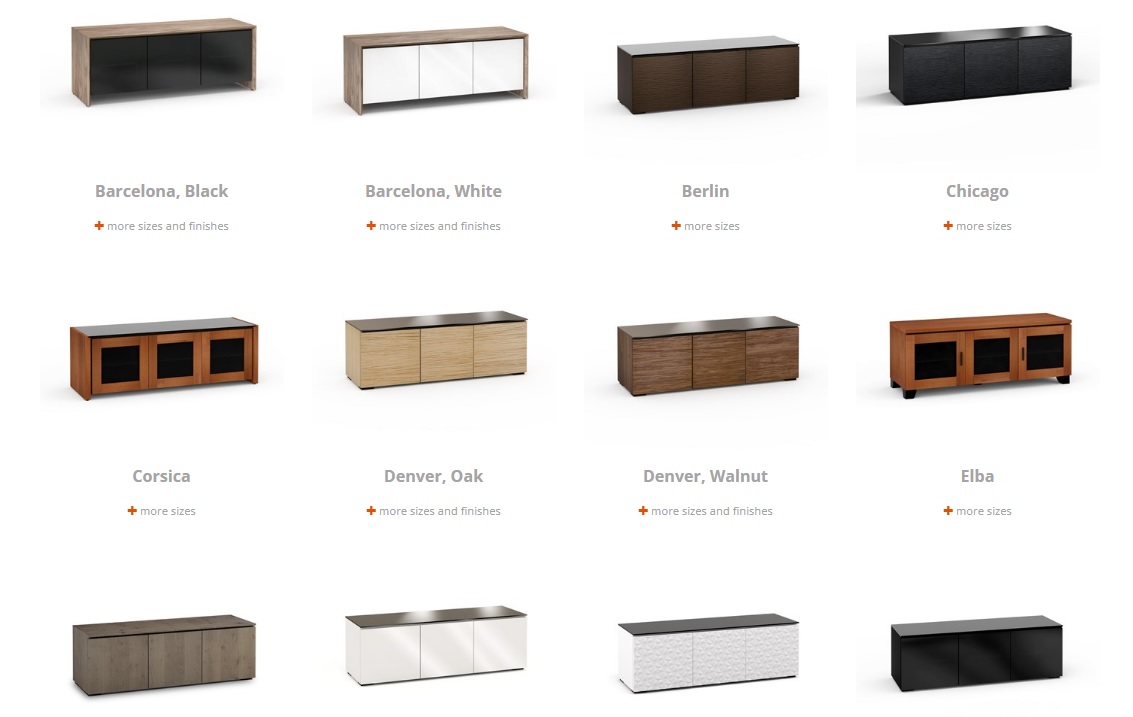 The above is just a taste of the various models that Salamander provides. See below for some of the various styles, colors and designs that Salamander Designs and BDI can bring to your living space.
Need AV Racks, TV cabinets, TV Stands, Theater Seating or related? Let our San Diego Salamander Designs dealers get you on the right track!