Polk Audio San Diego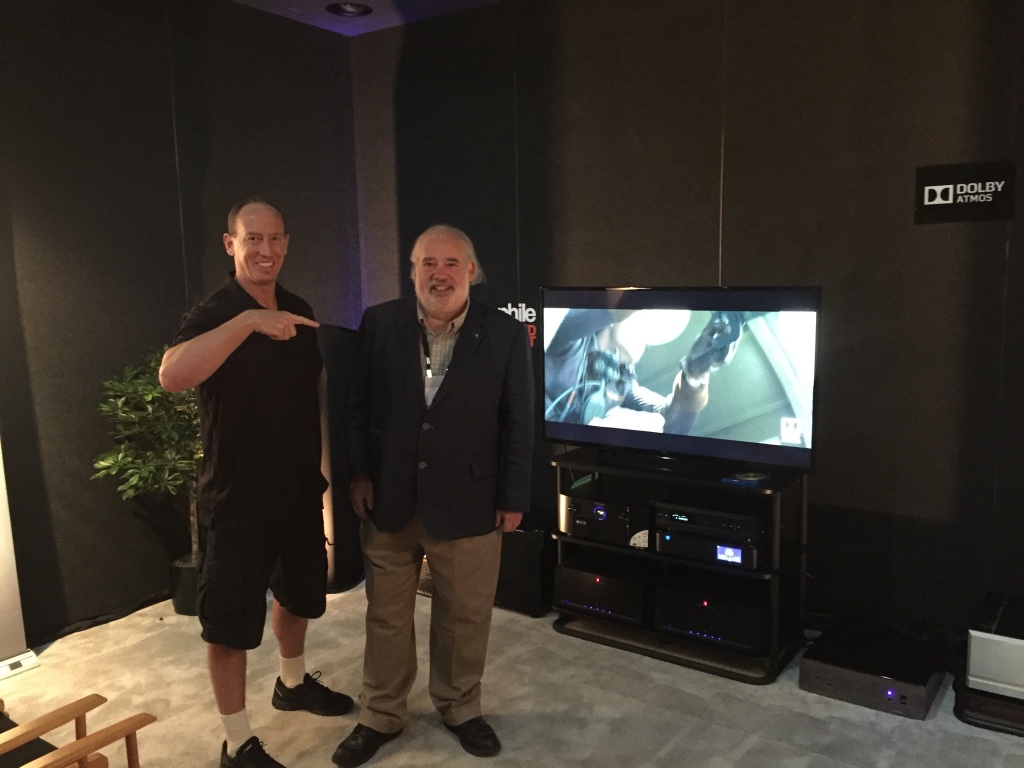 Wait a second...that's not Matthew Polk!
The year was 1995 and just had a chance to hear the illustrious Polk SRT Home Theater system. At $10,000.00, it was a speaker system with a stratospheric (for that time) price tag. Regardless of the price, I was blown away by the power and accuracy of that speaker system and in retrospect, it was probably one of the products that helped shape my love of audio.
Polk Audio has been making fantastic speakers and audio products for almost 50 years. Founded by Matthew Polk, Sandy Gross (pictured above) and George Klopfer, Polk Audio has been regarded almost since their inception as a company that makes very good speakers with great parts at fair prices.
Polk has always focused on measurements and science as the basis of their technology. Where some speaker companies relied on BIG advertisements, scantily dressed humans or other distracting elements in their print ads, Polk Audio always focused in their ads on flat frequency response, thorough testing methods and sound research. They extolled their technology and speakers...not non-pertinent fluff.
Polk Audio is now part of the Sound United family and uses this partnership to help in R&D and distribution. This concept makes for better and cheaper products hen done correctly.
Some of Polk Audio's innovations over the years include:
The LSi Series
This line of speakers was one of the most memorable lineups of Polk Audio which was released in 2002. Audiophile technologies such as ring radiator tweeters and inert cabinets made for a solid product at the price point. Polk's LSi series can be seen being sold and bought due to its amazing sound despite going discontinued long ago.
The SDA Series
This line of speakers was released in the 1980s and was focused on providing 3-D or spatial sound environments. Some SDAs are still well preserved and enjoyed to this day by enthusiasts.
The RTA Series
Like the SDA, the RTA series also started to be released in the 1980s and have been labeled by Polk as a true stereo loudspeaker due to their accurate sound and flat frequency response. Until today, RTA speakers can be seen on sale but mostly at auctions.
Today's Polk Audio is still going strong. Their flagship Legend series, Reserve series and Signature Elite have positioned Polk Audio to be succcessful in coming decades.
Where's Polk near me? If you are in the San Diego or So Cal area, give us a call and let us determine if Polk Audio can enhance your life with music and movies!