Samsung

The year was 1994. Guys like me in the industry thought that Samsung was kind of odd. They made the cheapy TVs and VCRs that no one wanted to sell (if you were on the sales floor) or own. However, they also made very high-end professional products with atmospheric price tags. At some point, somebody at Samsung probably realized "Hmmm...maybe we should kind of meet in the middle here." One of their higher-ups also got bent out of shape about the company ideal of efficiencyefficiencyefficiency with no focus on design. With this impetus and refocusing of the company philosophy, we then started seeing higher-end products on the consumer side than they had previously introduced. It all started with the Consumer Reports #1 VCR...the illustrious VR8905. Jog-shuttle...Starsight...Diamond head...I must have sold 300 of those things.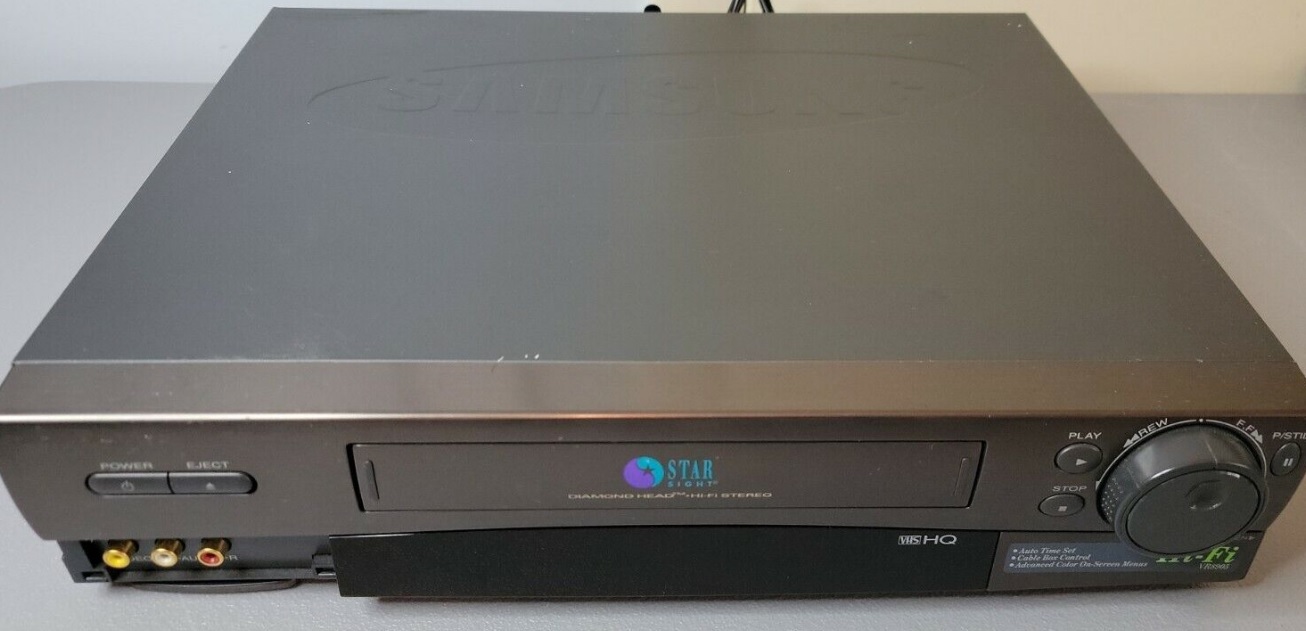 Fast-forward a few years and we then saw that Samsung became a company of innovators in the retail space. Some of their products included:
- DLP Projection TV: BIG TVs that weighed 1/4 of what previous big screens did. Bye-bye Mitsubishi!
- Samsung Bordeaux LCD TVs: Would you like your TV in Burgundy or Aqua Blue?
- Samsung 46" WHOPPING LCD which was the largest in the industry at the time.
- HD 3D TV! Avatar never looked so cool in the home.
- Introduction of LED TVs in the retail space...Bye-bye LCD TV!
- Samsung QLED - Brightbrightbright flat screen televisions.
- Samsung Frame TV: Can't decide whether you want a picture or a TV? Why not both?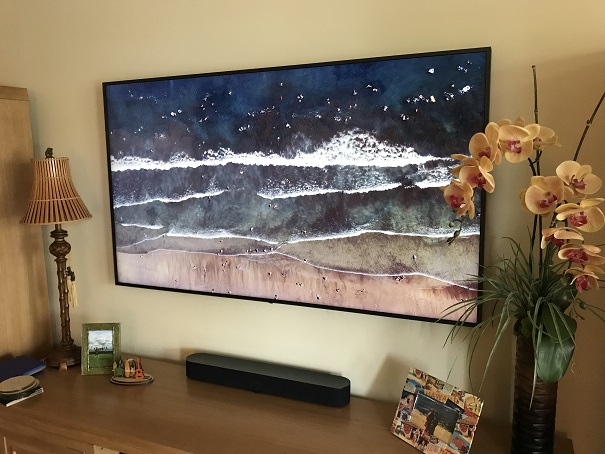 Samsung Frame TV Installation
We are proud to offer today's Samsung line-up of Frame TVs, OLED televisions, 8K TV, gigantic flat screen TVs and more. See some of our articles and videos below that illustrate how Samsung technology can enhance your life.
https://www.airetheaterdesigns.com/services/4k-tv
We are San Diego Samsung dealers and install in the San Diego and Southern California area.