Parasound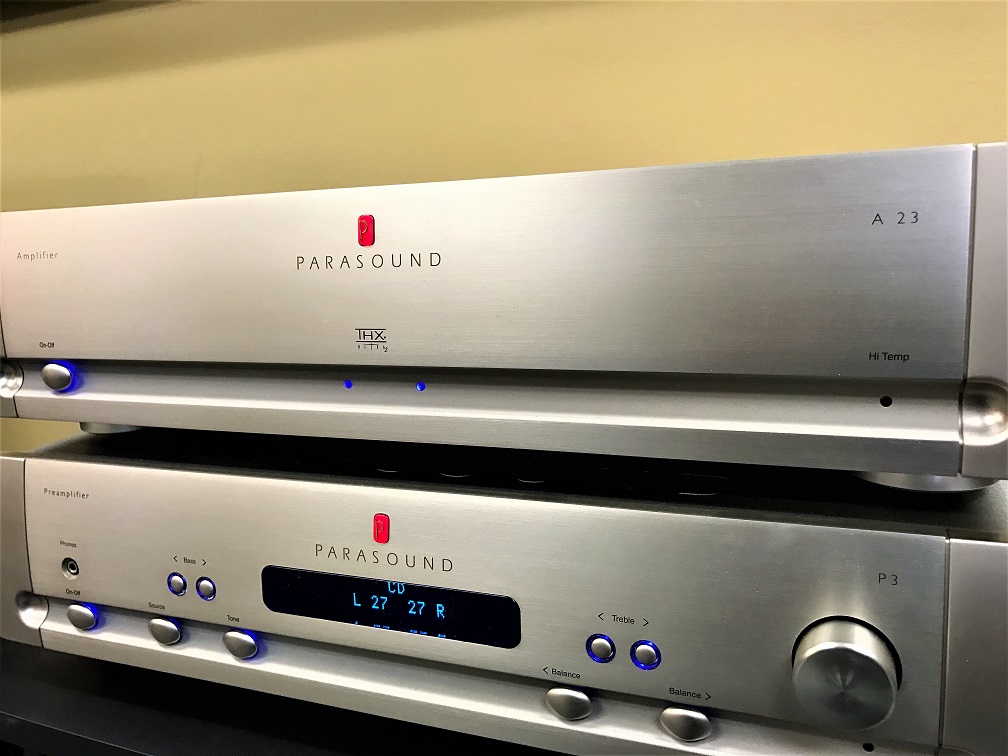 Parasound Halo 2 Channel Amplifier and Pre-Amp
Do you like great sound! So do we! It's one of the reasons that we got into this business AND it's why why have Parasound Halo powering our tower speaker area. Look above. Guys like us know a thing or two about audio and we LOVE the sound of these electronics. What is Parasound all about and why whould you like them?
Parasound's mission is to put great sound into stunning packages, priced magnitudes lower than any competitor. The results have been clear: Parasound products have won best-in-class awards in the most popular audiophile publications year after year. Their design and manufacturing partners have worked in tandem with Parasound for decades. They believe that every shipped product and answered phone call represents a commitment to outstanding performance, reliability, value, and customer support.
Parasound has offerings for:
2 Channel Stereo
Surround Sound and Multi-Channel Amplification
Phono Pre-Amps
Integrated Amps
Looking for wonderful 2 channel music to enhance your life? How about an amazing surround sound experience in your new media room? Let San Diego Parasound dealers and consultants from Aire Theater Designs steer you in the right direction!