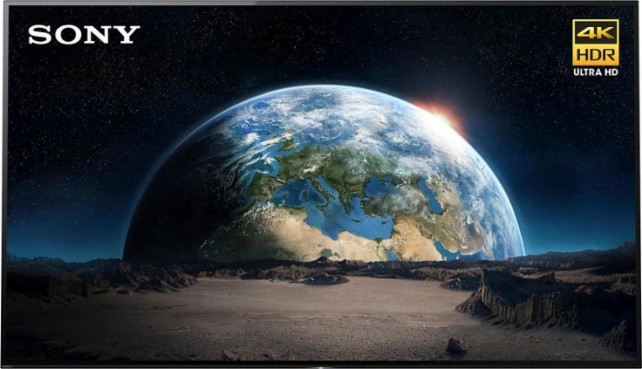 Sony XBR65Z9D vs Sony XBR65A1E
Want the best flat screen TV on the market? We just came back from a special event at Sony and we saw the two best TVs on the market right next to each other. Here at Aire Theater Designs, we aren't big fans of gobbledygook and blahblahblah (do you really need to know about "suboptimal tone mapping", "judder" and "color channel clipping"). Therefore, here's the straight shot on Sony's two new reference sets and which one may be best for you.
Sony XBRZ9D: We consider this to be the best LED TV we've seen. This 65" masterpiece is the set to choose if you have:
A bright room with lots of ambient light
If you are seated directly in front on the TV
If you want the most realistic picture possible with true-to-life colors and motion
Sony XBR65A1E: This is Sony's entry into the OLED TV market. In our opinion, it delivers a KO to the former champ in this arena which was LG's OLED offering. It is the best OLED we have ever seen. Go with this 65" OLED TV if:
You have seats that aren't directly in front of the TV
You want the best contrast possible and vibrant colors with deep blacks
You want the best 3D or gaming experience
Sony XBRZ9D vs Sony XBRA1E. It's a battle royale that you can't lose as a customer. If you want the best TV you can buy…we carry both of them. Give us a call and let San Diego's Sony LED TV experts guide you to a successful decision between LED vs. OLED.
San Diego Sony TV dealers proudly serve all of San Diego, CA which includes Del Cerro, Allied Gardens, Talmadge, Kensington, Hillcrest, Mission Valley, Fashion Valley, El Cajon, Blossom Valley, La Mesa, Lake Murray, Friars, North Park, Balboa Park, Clairemont, Kearny Mesa, Mission Bay, Mission Beach, Pacific Beach, Ocean Beach, Imperial Beach, Pt Loma and Downtown San Diego. We also gladly serve those in North San Diego, California which includes Carlsbad, San Marcos, Vista, Elfin Forest, Oceanside, Escondido, Encinitas, Cardiff by the Sea, Solana Beach, Del Mar, Alta Del Mar, Rancho Santa Fe, 4S Ranch, Santaluz, La Jolla, Poway, and Rancho Bernardo. Need help in Murrieta, Wildomar, Temecula, Fallbrook or Bonsall...we're there too.