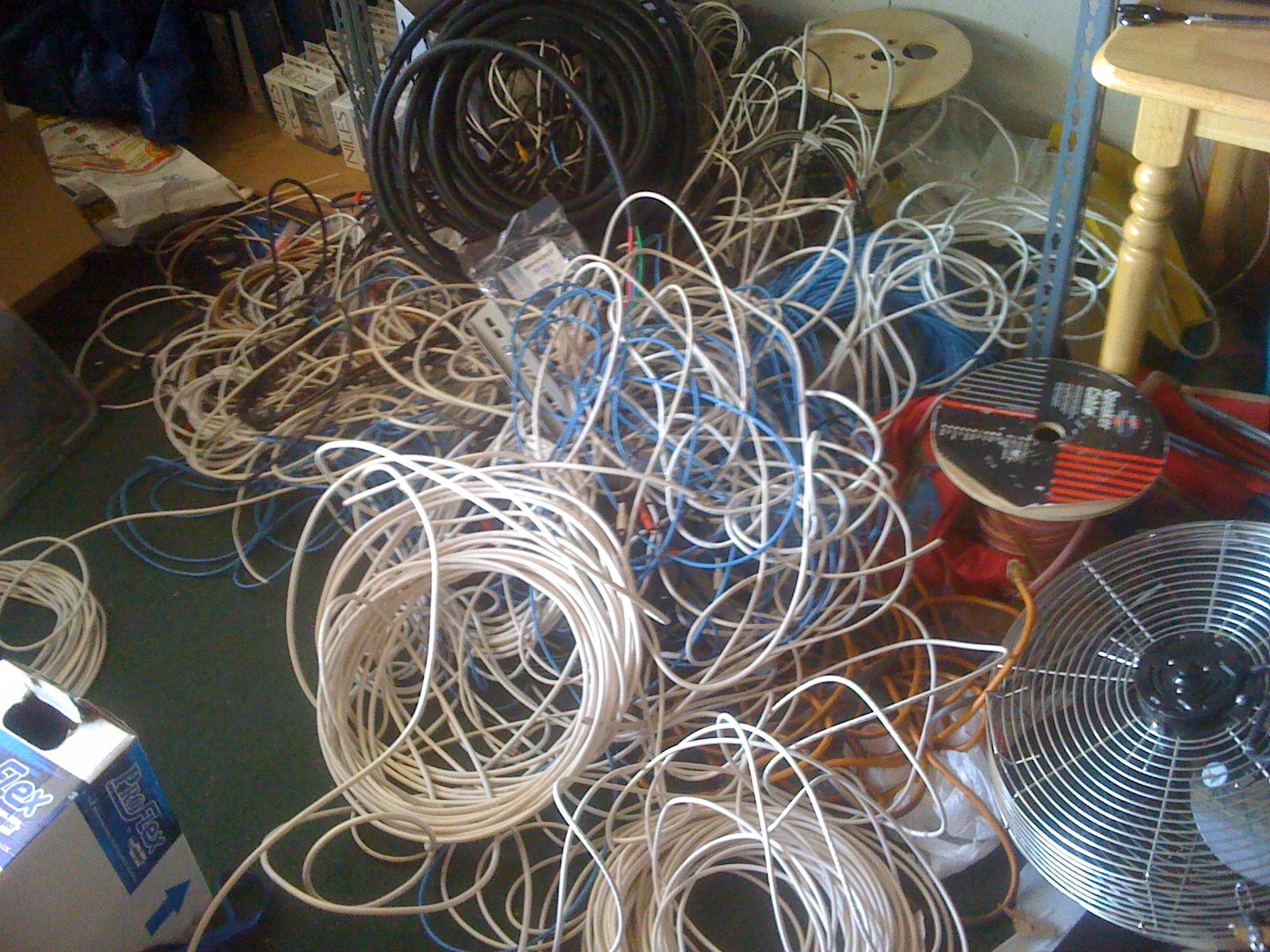 Like many people, I am tired of paying lots for my cable services. After realizing that I only watch football and "The Walking Dead", I decided to take a stand and to see what I could do to "cut the cord" from cable and to hopefully save some bucks.

I am paying $150.00/month for cable and Internet. Here in San Diego, my provider is Cox Cable. I called them and my first words were, "I want to pay less". After 20 minutes of negotiating, they reminded me that I had previously negotiated a lower rate (I forgot about that call months before) as it was supposed to be $180.00/month. Regardless, they saved me another $5.00/month...not very exciting.
I then called ATT regarding an offer they sent me. The offer claimed that their rate was $44.99/month for DirecTV and high-speed Internet. To make a long story short, the high-speed Internet wasn't high-speed at all (roughly 1/20th of the speed Cox gives me now) and there were many hidden charges. However, after determining what channels I wanted (NFL Network and the basic networks), how many TVs I needed boxes for and figuring out my desired Internet speed, I was presented with a monthly statement of $92.99/month. Now we're getting somewhere.
ATT saved me another $10.00/month as I already had my cell phone with them. Chipchipchip at that total. We're now at $82.99/month.
I'll update this post later with "Cut the cord", Part II. TEASER: The next step will be looking at the addition of an antenna for the network channels, adding NFL Network through a streaming device and cutting my cable service to solely high-speed Internet. Stay tuned for details from San Diego's cord cut company, Aire Theater Designs. UPDATE: Here's Part 2. Cable Cutting Part 2
Want to cut the cord from cable, San Diego? Aire Theater Designs proudly serves all of San Diego County which includes Del Cerro, Allied Gardens, Talmadge, Kensington, Hillcrest, Mission Valley, Fashion Valley, El Cajon, Blossom Valley, La Mesa, Lake Murray, Friars, North Park, Balboa Park, Clairemont, Kearny Mesa, Mission Bay, Mission Beach, Pacific Beach, Ocean Beach, Imperial Beach, Pt Loma and Downtown San Diego. We also gladly serve those in North San Diego County which includes Carlsbad, San Marcos, Vista, Elfin Forest, Oceanside, Escondido, Encinitas, Cardiff by the Sea, Solana Beach, Del Mar, Rancho Santa Fe, 4S Ranch, Santaluz, La Jolla, Poway, and Rancho Bernardo. Need help in Murrieta, Wildomar, Temecula, Fallbrook or Bonsall...we're there too.