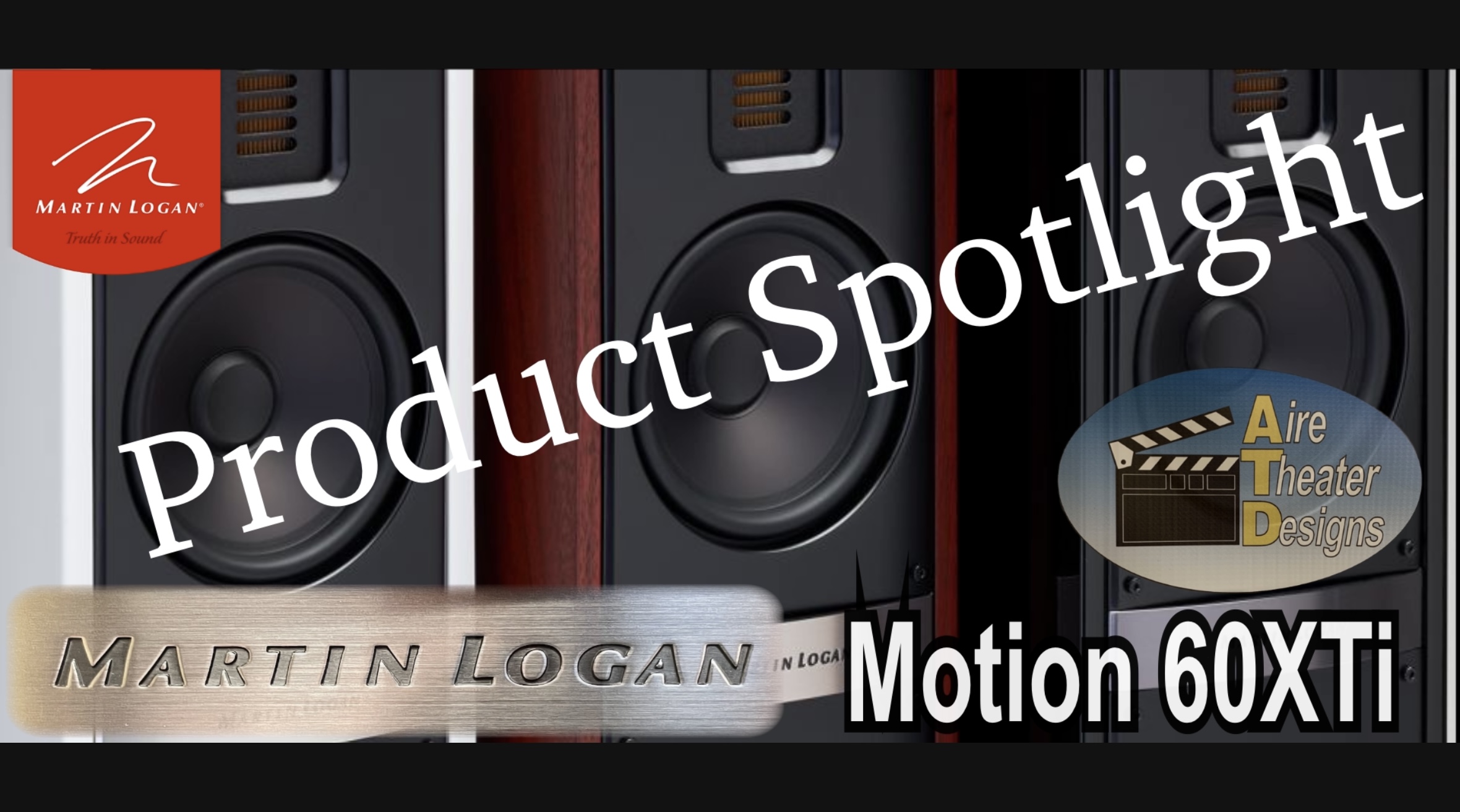 We are ecstatic as one of our long-term employees just came back to our team! This individual happens to have a very similar ear for audio as I do. As a result, I was interested to hear what he had to say about our Martin Logan Motion60XTi tower speakers as we added them to our line-up before he took off. In our earlier review, we touted them as one of the best speakers we had heard under $5K/pair and we highly recommended them. See below for some info.
https://www.airetheaterdesigns.com/blog/item/283-best-tv-surround-sound-and-wifi-of-2020-best-tv-best-audio-video-receiver-and-more
https://www.youtube.com/watch?v=B--DN9kqJcs&t=5s
Here's what our guy Danny had to say once he gave them a test drive:
"I am going to say right off the bat how impressed I am with these speakers. Their musicality and precision is incredible. These speakers have me wanting to use words such as - delightful, magical, transcendental, whimsical. I could go on and on. They literally left me feeling giddy and excited and entranced, as if taken on an immersive hands-on journey that left a huge smile on my face that only a child in the world's biggest toy store could understand. These ML Motion 60 XTis are the real deal!
There is amazing separation and clarity in all three ranges (highs, mids and lows/bass) which allowed me to easily and distinctly pick up on each and every sound and instrument being played. The incredible precision and speed and clarity of the tweeters are mind blowing. The mid-range is nicely present and punchy without sounding muddled or messy. They produce a fantastic full range soundstage and image in your mind, literally taking you inside the recording. This allows you to actually feel and "see" the instruments being played on the various spots on the stage.
I used a couple demo albums that are well recorded and mastered. While listening to Hotel California on the "Hell Freezes Over" CD from the Eagles, it seemed I could actually see and hear each grain of rice in the rice shaker as Don Henley shakes it to the beat while belting out his notes. I fully came to appreciate the first track on Radiohead's "In Rainbows" album (I just wasn't a fan before). That static rip that plays on a loop in the song actually has impressive depth and character to it. These are things that I wasn't able to hear before on other speakers but that come to life on these Motion 60XTi speakers. The vocals sound clear and present, residing right behind the instrumentation of the music – not too forward, but not lost in the back either. WONDERFUL – AMAZING!
After my preliminary testing, I can confidently and whole-heartedly say that these Martin Logans are now my favorite speakers by far that we carry. And to tell you the truth, they are a STEAL at their list price of $3750/pr. For anyone who loves music and movies and loves actually getting lost in the experience, these are the floor-standing speakers for you! You will not be disappointed!"
It was nice to have my listening observations confirmed. Moral of the story: Martin Logan really just rocks.
Want Martin Logan speakers in Southern California or San Diego? Give us a call and we'd be glad to get you rocking as well!