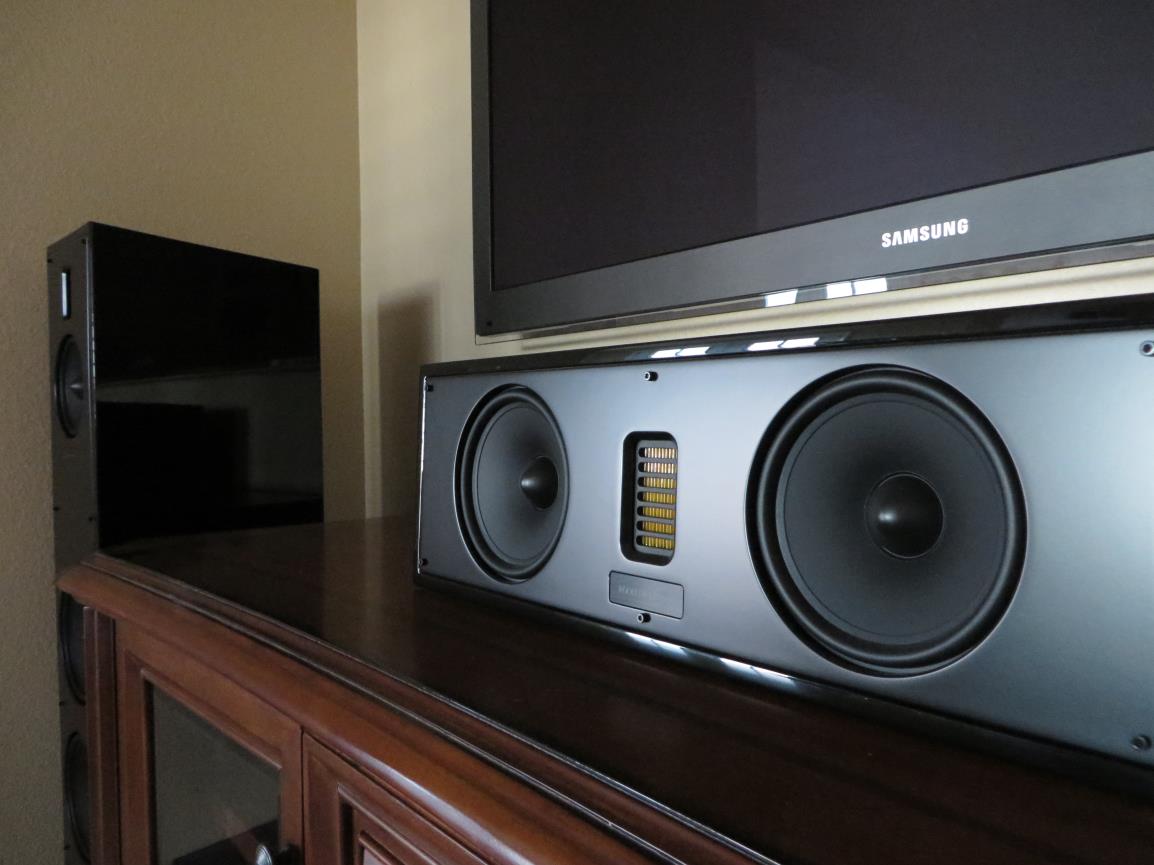 Martin Logan Holiday sales are below!
Why is Martin Logan fantastic? Because their speakers provide incredible life-like, detailed, impactful surround sound...that's why! They are also fantastic because their award-winning Motion line is 10% off for the Holidays! From 11/27 through 1/5/19, get amazing sounding Martin Logan speakers and save 10% on :
MOTION 2I bookshelf speaker pair
MOTION 4I bookshelf speaker pair
MOTION 6I bookshelf speaker pair
MOTION 8I bookshelf speaker pair
MOTION 15 bookshelf speaker pair
MOTION 40 tower speaker pair
MOTION 30 center channel speaker
MOTION 50XT center channel speaker
MOTION 60XT speaker pair
MOTION FX speaker pair
SOLD OUT!!! AS OF 01/17/2019 THESE ARE NOW GONE. SORRY! : UNTIL THEY'RE GONE, GET FANTASTIC CLOSE-OUT SAVINGS ON THE DYNAMO1000 SUBWOOFER (REG. $995...NOW $599!), DYNAMO700 SUBWOOFER (REG. $695...NOW $399!), AND DYNAMO500 (REG. $495...NOW $299). These amazing subwoofers offer deep, clean bass that adds punch and fullness to your stereo or home theater set-up. NOTE: THESE ARE LIMITED QUANTITY CLOSE-OUT DEALS. WHEN THEY'RE GONE...THEY'RE GONE. 
This line REALLY sounds incredible. You know that speakers sound great when the guy that owns the speaker store (me) has the same line in his home. Want to hear music and movies in a new and better way AND save some bucks for egg nog? Call ATD during the Holidays and step up your 2 channel audio and surround sound!
Martin Logan speaker specialists are here! Aire Theater Designs proudly serves and displays Martin Logan to all of San Diego County, CA including Del Cerro, Talmadge, Kensington, Hillcrest, Mission Valley, Fashion Valley, La Mesa, Lake Murray, Friars, North Park, Balboa Park, Clairemont, Kearny Mesa, Mission Bay, Mission Beach, Pacific Beach, Ocean Beach, Imperial Beach, Pt Loma and Downtown San Diego. We also gladly serve those in North San Diego County which includes Carlsbad, San Marcos, Vista CA, Elfin Forest, Oceanside, Escondido, Encinitas, Cardiff by the Sea, Solana Beach, Alta Del Mar, Del Mar, Torrey Pines, Carmel Mountain, Carmel Valley, Coronado, Fairbanks Ranch, Olivenhain, Rancho Santa Fe, 4S Ranch, Santaluz, La Jolla, Poway, and Rancho Bernardo. Blossom Valley, Alpine, La Mesa and El Cajon...we're here too.