The GOOD: Eero has a couple significant advantages to Apple or related products in this price range ($200-$500 before installation and networking).
1) Eero automatically changes from a 5 Ghz network to a 2.4 Ghz WiFi network when needed: For the uninitiated, there are two bandwidths that most routers emit. These are 2.4 Ghz (gigahertz) and 5 Ghz. Devices for years used 2.4 Ghz as the standard for communication. The problem with this is that this spectrum became "polluted" as there are many devices competing in this space (cordless phones, baby monitors, routers, garage doors, etc.). Therefore, 5 Ghz was created as a faster, less polluted bandwidth. Most devices these days use 5 Ghz to communicate. A problem can arise when you get out of range of your 5 Ghz network (it doesn't propagate through space as well as 2.4 Ghz). With Apple and other products you need to manually change to this separate 2.4 Ghz network to use your device again. We tested this in an office building where we travelled out of the office, walked down some stairs and then moved about 70 feet away to another floor. The Apple router lost connection where the Eero automatically changed to the 2.4 Ghz network. This allowed us to still have WiFi coverage with the Eero product.
2) Eero automatically updates your firmware: Hate doing updates on your devices? Eero automatically does this for you. Although there are pros and cons to this, we see this mainly as a positive for Eero. This ensures that any security or compatibility updates aren't missed.
3) Customer service: Eero is very easy to reach and their technicians can "see" what is going on with your network and your Eero device. This helps them to troubleshoot any potential issues that may be going on. Unfortunately, we had to call them many times...see the BAD below.
The BAD: In our opinion, Eero has some serious flaws.
1) Multiple issues attempting to set up: We initially attempted to install the Eero router in a very conventional environment. This set-up used Cox Cable (which most people in San Diego use), a newer Cisco modem that is very popular and a wired computer in a single-family home. Unfortunately, Eero would not set up. We then tried multiple configurations of hooking up Eero through the router, without the router, with the phone, without a cellular device and the unit still failed to set up. We then called Eero and had their technicians on the phone for about 45 minutes. The end result was that the technician wasn't sure why it wouldn't set up and it was left at that. I would be a very frustrated customer if this happened in my house.
2) Multiple issues attempting to set up, version 2:   We then took the same Eero system and took it to our office for another attempt to test the product. The Eero router wouldn't set up again. It then took about 30 minutes talking to their techs to get it up-and-running. We were then able to ascertain the GOOD benefits listed above. However, there was no reason or rhyme why the system wouldn't set up. Their techs didn't know and we completed exactly the same steps each time. We like there to be a reason why something works or doesn't and when we can't get a desired outcome, 100% of the time, we are leery of the product.
Our final thoughts on Eero compared to Apple: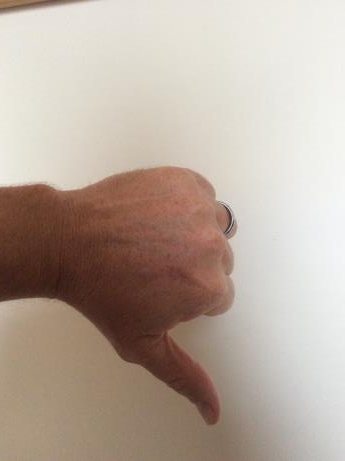 Eero may get there down the road but we are currently hesitant to recommend a product that exhibits issue after issue in our testing. Our grand champion is Apple as our GOOD leader in our GOOD>BETTER>BEST hierarchy!
Have questions about what WiFi solution is right for you? We have helped clients in San Diego for years with Internet and WiFi options. Give us a call and let us assist with your WiFi and Internet needs.
San Diego's WiFi and High Speed Internet resource proudly serves all of San Diego County especially the communities and cities of Central San Diego County which includes Del Cerro, Allied Gardens, Talmadge, Kensington, Hillcrest, Mission Valley, Fashion Valley, La Mesa, Lake Murray, Friars, North Park, Balboa Park, Clairemont, Kearny Mesa, Mission Bay, Mission Beach, Pacific Beach, Ocean Beach, Imperial Beach, Pt Loma and Downtown San Diego. We also gladly serve those in North San Diego County which includes Carlsbad, San Marcos, Vista, Elfin Forest, Oceanside, Olivenhain, Escondido, Encinitas, Cardiff by the Sea, Solana Beach, Del Mar, Rancho Santa Fe, 4S Ranch, Santaluz, La Jolla, Poway and Rancho Bernardo. We aren't forgetting about our East County friends in El Cajon, Blossom Valley, Lakeside and Alpine. Need help in Murrieta, Wildomar, Temecula, Fallbrook or Bonsall...we're there too