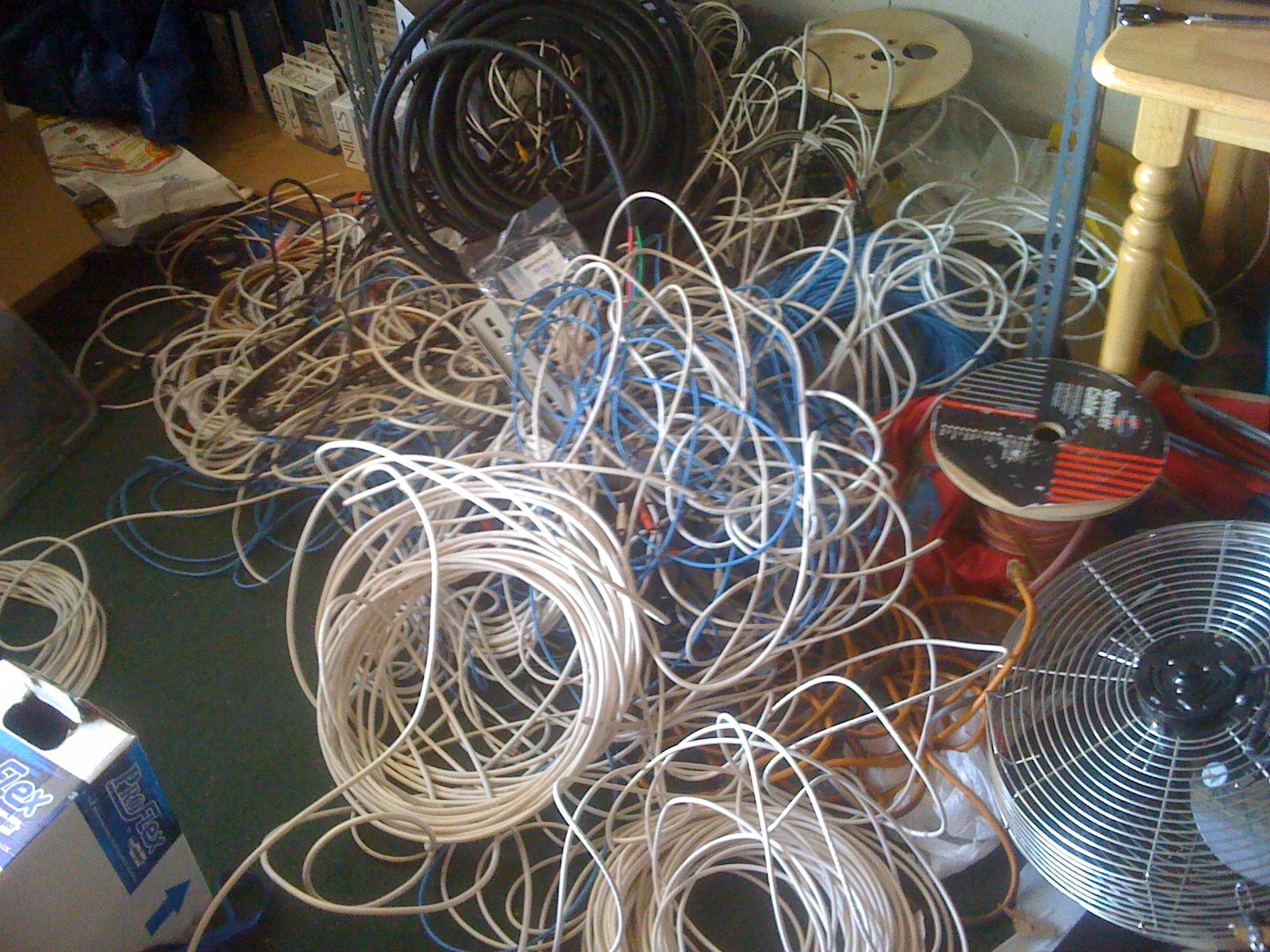 San Diego technology troubleshooting, remote control programming and finding out which wire above goes where
Did your old audio/video company go out of business? Maybe you just moved into a new house and you don't know what those 5,000 wires are doing? Need a remote control programmed and don't know where to go? Got bad WiFi and are tired of Netflix continually stopping? Read on!
Today's technology can be complicated and for many people, they don't know where to turn when the above issues and other technology problems raise their head. This is why we offer what we call our "Discovery Visit".
Our "Discovery" service allows us to arrive on site, decipher the various products and design of your set-up and to come up with a solution to make sense of your system. This also allows us to document your set-up so we can support you with service and troubleshooting in the future. Some of the elements typically uncovered during a Discovery include:
Type of audio/video/smart home/WiFi components and the way they are being used in your particular design
WiFi speeds in crucial areas
Remote control programming and remote control troubleshooting
Whole-house music or Sonos not working
Troubleshooting products that are possibly defective
Presenting solutions for future service and EASE OF USE
Best practices and implementation of existing components and design going forward
On-site tutorials of how your system operates
The cost for a Discovery visit is determined by the length of time and complexity of your system. Interested in a technology consultation? If so, give us a call and let us make sense of your TV, stereo, WiFi or home automation system.
Need a technology expert? Aire Theater Designs proudly serves all of San Diego County which includes Del Cerro, Talmadge, Kensington, Hillcrest, Mission Valley, Fashion Valley, El Cajon, Blossom Valley, La Mesa, Lake Murray, Friars, North Park, Balboa Park, Clairemont, Kearny Mesa, Mission Bay, Mission Beach, Pacific Beach, Ocean Beach, Point Loma and Downtown San Diego. We also gladly serve those in North San Diego County which includes Carlsbad, San Marcos, Vista, Elfin Forest, Oceanside, Escondido, Encinitas, Cardiff by the Sea, Solana Beach, Del Mar, Torrey Pines, Alta Del Mar, Carmel Mountain, Carmel Valley, Coronado, Fairbanks Ranch, Rancho Santa Fe, 4S Ranch, Santaluz, La Jolla, Poway, and Rancho Bernardo. Need help in Murrieta, Wildomar, Temecula, Fallbrook or Bonsall...we're there too. House by Pardee, Shea, Lennar or other builders? We can help!