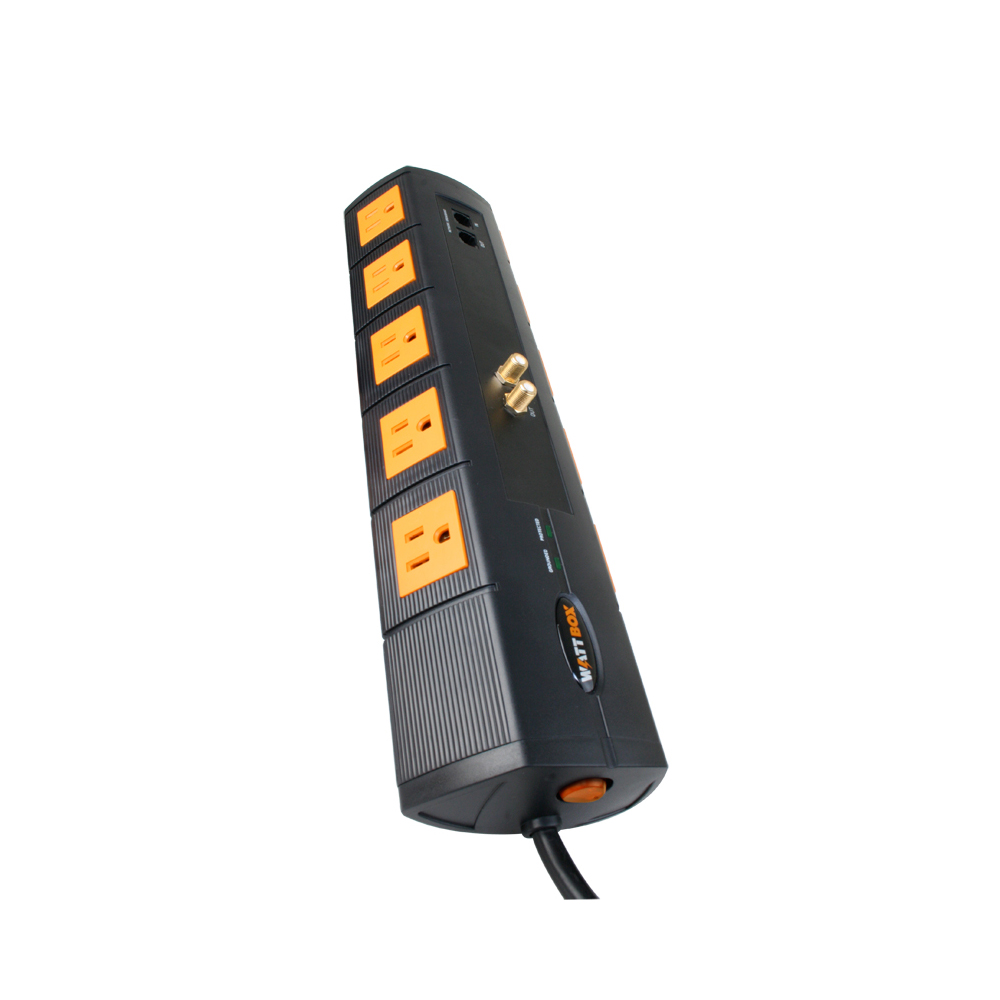 Netflix won't work, AppleTV issues, cable TV problems and more...here is the fix!
Here's a smattering of the calls we get on a daily basis:
"The guide isn't coming up on my cable box"
"Netflix stopped working…there aren't any images"
"My Roku won't do anything and it is frozen"
"I can't get WiFi to work…the wheel keeps spinning"
"I've got no sound from my DirecTV box"
If you're making this call, we know that audio/video troubleshooting can be frustrating and complicated. However, it doesn't have to be!
If you've had a system installed with us over the last few years, you have a BIG, ORANGE BUTTON (see picture above). We liken it to magic. You push the orange button, wait 30 seconds and then push it again. Once you perform these three steps, your problems are solved!
We love the big, orange button so much we've thought about changing our company name to "BOB". Don't have a BIG, ORANGE BUTTON? Call us and let us simplify your technology with a BOB for your audio/video system or WiFi network.
NOTE: Is your system a little more complicated with racks of surround sound equipment, whole-house audio or smart home technology? We have a BOB we can install that allows us to reset things AUTOMATICALLY from anywhere in the world! We recently performed this for a client in La Jolla while we were in Costa Rica.
Call us to determine the level of BOB you need in your life.
WiFi issues, Netflix won't work or AppleTV problems San Diego? We've got you covered. Aire Theater Designs proudly serves all of San Diego County which includes Del Cerro, Allied Gardens, Talmadge, Kensington, Hillcrest, Mission Valley, Fashion Valley, El Cajon, Blossom Valley, La Mesa, Lake Murray, Friars, North Park, Balboa Park, Clairemont, Kearny Mesa, Mission Bay, Mission Beach, Pacific Beach, Ocean Beach, Imperial Beach, Pt Loma and Downtown San Diego. We also gladly serve those in North San Diego County which includes Carlsbad, San Marcos, Vista, Elfin Forest, Oceanside, Escondido, Encinitas, Cardiff by the Sea, Solana Beach, Del Mar, Rancho Santa Fe, 4S Ranch, Santaluz, La Jolla, Poway, and Rancho Bernardo. Need help in Murrieta, Wildomar, Temecula, Fallbrook or Bonsall...we're there too.