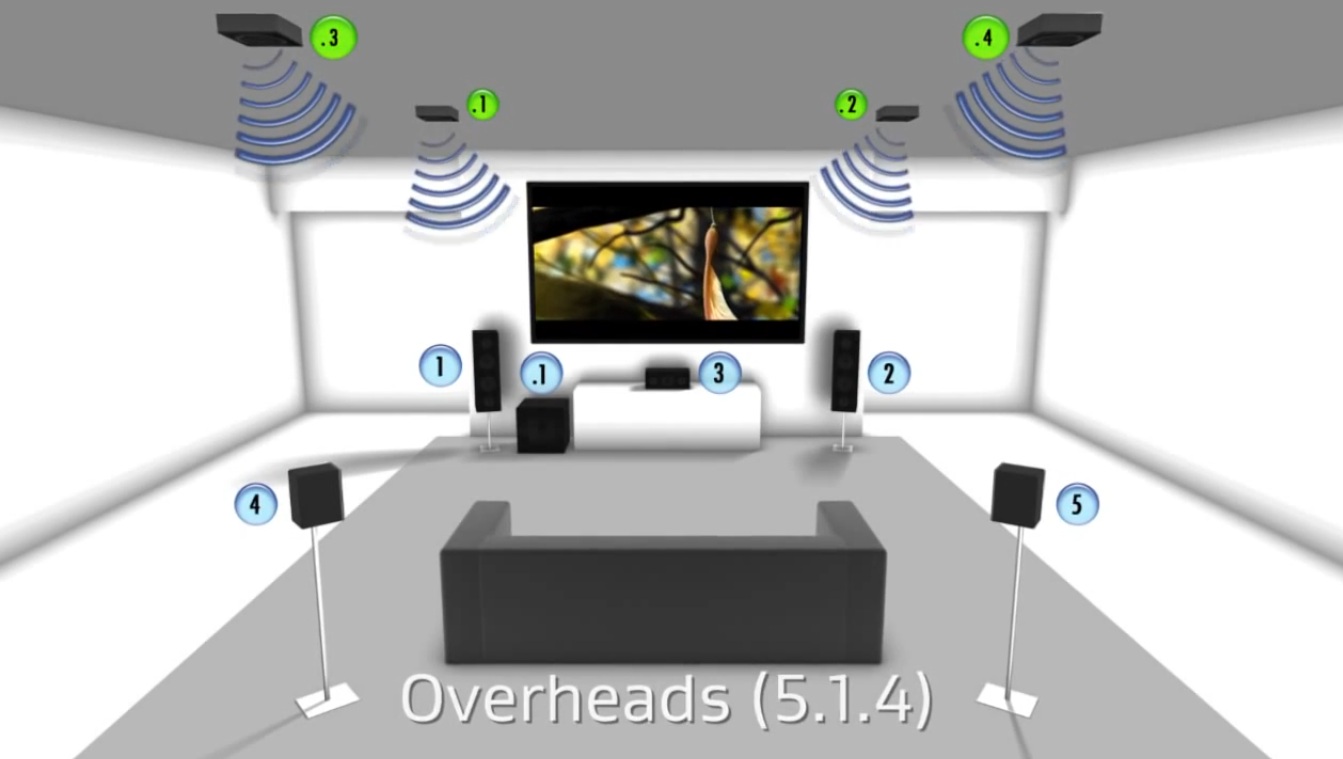 About 23 years ago, home theater changed with the advent of Dolby Digital. This format allowed you to hear sounds behind you and added deeper, lower bass to your favorite movies. This format allowed us to hear movie soundtracks in a way that was almost like being in the theater. Since then, the "Internet" became popular, we've landed vehicles on Mars and the stock market has gone from 3004 to 17000+. However, the surround sound landscape remained relatively stagnant. However, we now have access to the biggest improvement in home theater in 23 years...Dolby Atmos!
In a nutshell, Dolby Atmos gives you height and multidimensionality that you can only get in the best theaters. If you already have a surround sound system, we can give you this spectacular new format with the addition of an Atmos-capable receiver and a few new speakers. Here's a link to Dolby that details all the particulars:
http://www.dolby.com/us/en/technologies/dolby-atmos.html
We love movies so we will be retrofitting our showroom for Atmos shortly to let you hear the difference that Atmos can make in your home. Love movies too? Come visit San Diego's home of the latest technology (and soon Dolby Atmos) at Aire Theater Designs. P.S. Our Dolby Atmos theater is live and kicking! We are by-appoinment-only so feel free to give us a call, schedule an appointment and hear how a combination of Yamaha Aventage, Definitive Technology and Dolby Atmos and your ears can improve your life.
San Diego Home Theater Installers Aire Theater Designs proudly serves all of San Diego County which includes Del Cerro, Allied Gardens, Talmadge, Kensington, Hillcrest, Mission Valley, Fashion Valley, El Cajon, Blossom Valley, La Mesa, Lake Murray, Friars, North Park, Balboa Park, Clairemont, Kearny Mesa, Mission Bay, Mission Beach, Pacific Beach, Ocean Beach, Imperial Beach, Pt Loma and Downtown San Diego. We also gladly serve those in North San Diego County which includes Carlsbad, San Marcos, Vista, Elfin Forest, Oceanside, Escondido, Encinitas, Cardiff by the Sea, Solana Beach, Del Mar, Rancho Santa Fe, 4S Ranch, Santaluz, La Jolla, Poway, and Rancho Bernardo.